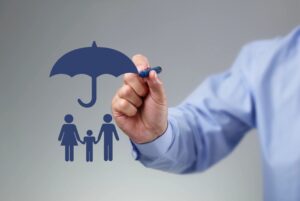 Company Creation and Advisory Services:
Our company creation and advisory services assist entrepreneurs and businesses in establishing new companies. We provide end-to-end support throughout the entire process, from initial conceptualization to legal registration and setup. Our experienced team guides clients through the complexities of company formation, helping them choose the most suitable legal structure, prepare necessary documentation, and navigate regulatory compliance requirements. Additionally, we offer strategic advisory services to help businesses make informed decisions, develop business plans, and optimize their operations for long-term success.
Secretarial Services:
Our secretarial services offer comprehensive support in corporate governance and compliance. We ensure that companies meet their statutory obligations and maintain good standing with regulatory authorities. Our team assists in managing board meetings, preparing meeting agendas and minutes, maintaining company records, and filing necessary reports and documentation. By outsourcing secretarial responsibilities to us, businesses can focus on their core activities while ensuring adherence to legal and regulatory requirements.
Accounting Training Services:
Our accounting training services provide individuals and businesses with the knowledge and skills necessary to handle their financial records effectively. We offer customized training programs tailored to various skill levels, from basic accounting principles to advanced financial analysis. Our experienced trainers deliver practical and engaging sessions that cover topics such as bookkeeping, financial statement preparation, budgeting, and financial analysis. By investing in our accounting training services, individuals and businesses can enhance their financial management capabilities and make informed financial decisions.
Personal Finance Advisory Services:
Our personal finance advisory services cater to individuals seeking expert guidance in managing their personal finances. We provide personalized financial advice, taking into account individual goals, risk tolerance, and financial circumstances. Our services cover various areas, including budgeting, savings and investment strategies, retirement planning, debt management, and insurance planning. Through our comprehensive approach, we help clients optimize their financial resources, achieve their financial objectives, and attain long-term financial security.